Where We Stand

London / 2020 — With Sthuthi Ramesh
Reimagining Public Spaces
A project by David Michon
made possible by Ask Us For Ideas
Photo above: John Sturrock
Where We Stand is a design challenge that invites 15 leading creative agencies, designers and design partnerships to respond to a new reality in cities: the need for physical distancing. Each team has chosen a favourite public space, and proposed new visual systems that signposted the 2m required distance at the time, while dropping the typical cues of crisis and caution.
Our concept adopts the two-meter grid of the thousand water jets set in London's Granary Square, that on a hot summer day turn it into a lively urban beach.
We wanted to maintain the sense of abandon of crowds mingling pre-COVID, enjoying the energy, as well as the freshness the water brings – so we used colour, scale, and the lingo of friendship and warmth from around the world. The result is a pattern of versatile graphic islands, some populated with phonetic greetings to encourage conversations about culture and meaning, and in doing so, strengthen our community spirit.
International Lingo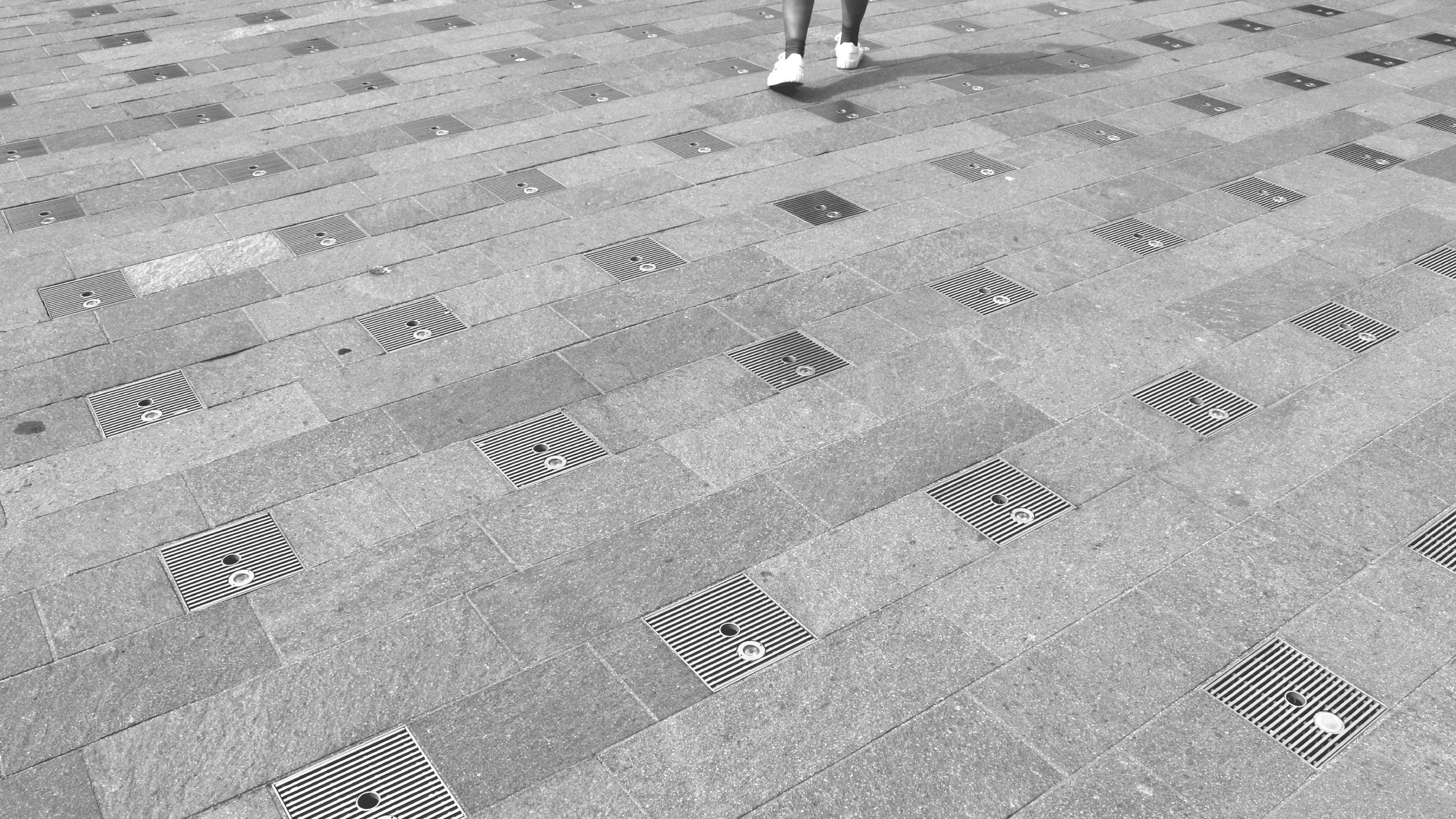 2 meter Scale
Floorplan