Book documenting the archives of Iranian photographer Parisa Damandan, showcasing a society during a turbulent period of transition.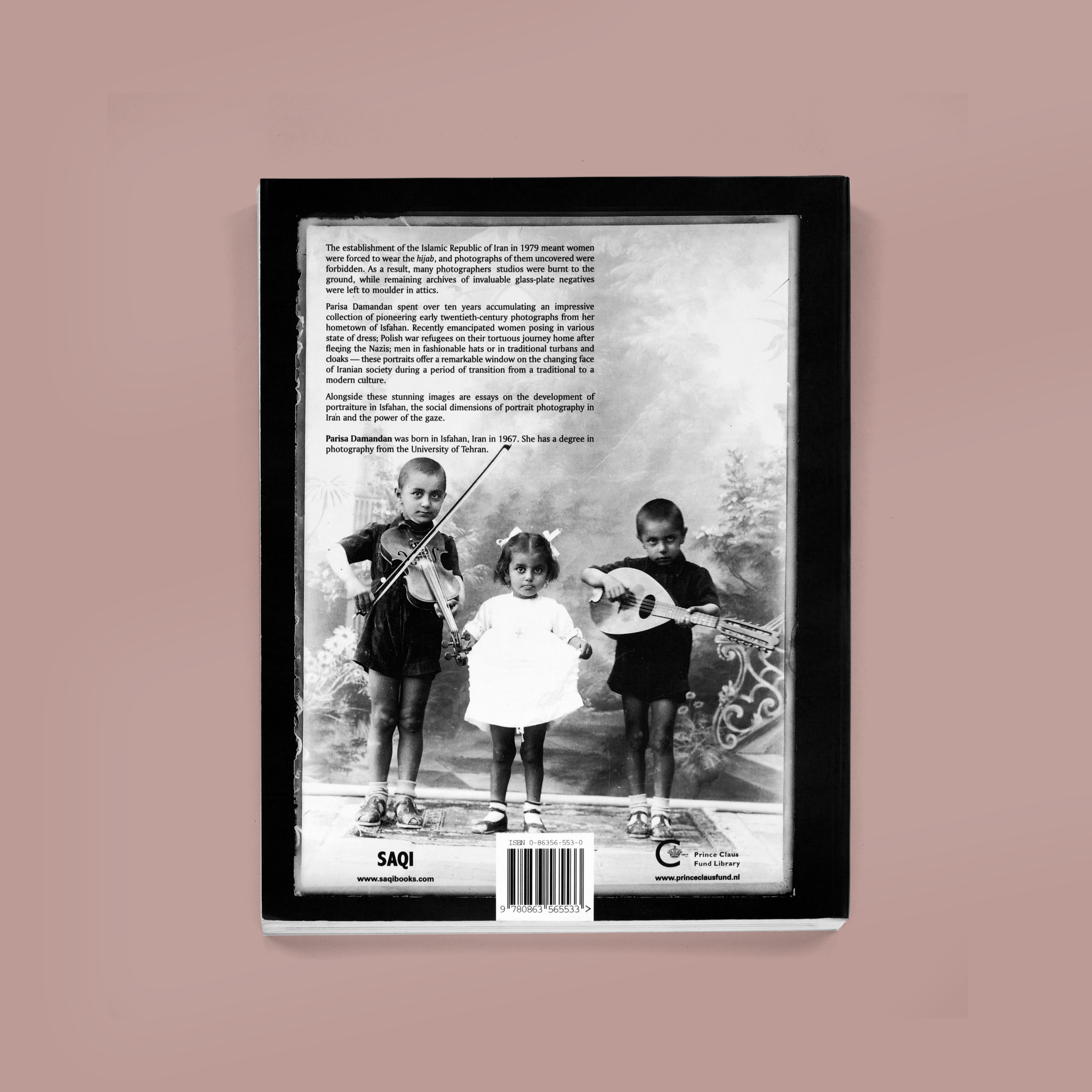 Packed with beautiful photos of families, women and men in Isfahan, this book documents the amazing collection of imagery salvaged and collated by photographer Parisa Damandan.


The establishment of the Islamic Republic of Iran in 1979 meant women were forced to wear the hijab and photographs of them uncovered were forbidden. As a result, many photographers' studios were burned to the ground, while remaining archives of invaluable glass-plate negatives were left to moulder in attics.


In her hometown of Isfahan, Parisa Damandan spent over 10 years accumulating pioneering photographs from the early 20th century. This impressive collection features emancipated women posing in various states of dress, Polish war refugees on their tortuous journey home after fleeing the Nazis, and men in fashionable hats or in traditional turbans and cloaks. Together, these portraits offer a remarkable window on the changing face of Iranian society during a turbulent period of transition.


Produced by the Prince Claud fund, the book also features essays on the development of portraiture in Isfahan, the social dimensions of portrait photography in Iran and the power of the gaze.


A catalogue record of this book is available from the British Library

©Parisa Damandan, 2004

Design:
Samar Maakaroun

Printing:
Chemaly and Chemaly

Paper:
Leman Silk 150g

Publisher:
Saqi Books first published in 2004

Support:
Prince Claus Fund Library

Texts:
Parisa Damandan, Reza Sheikh, Josephine Van Bennekom