Who's Afraid of Representation?

In Who's Afraid of Representation, two stories are told in parallel: the performances of self violating acts of Western Body Artists like Chris Burden, Gina Pane and Marina Abramovich , and the story of a Lebanese civil servant who went to work one day and gunned down his colleagues — Both violent In nature, one against the individual body, and one against the collective sectarian society.
The two stories are separated by a screen, the one of the body artists is told through the image of the actor, Lina, who disappears behind the screen, only to have her image projected, real scale to the audience, who never see her talk, but her projection. The story of the Lebanese civil servant appears every now and then interrupting that of the body artists and taking place in front of the screen, sometimes on a backdrop of imagery from the western story.
The design is about perspective, and integrates the position of the audience in the interpretation of the show. Two symmetrical cameras, two symmetrical projectors, one behind and one in front of a membrane, the screen, overlaying imagery, and accumulating layers that bring together the two stories. It raises questions of presentation, and representation, and lays bare the construction of images in societies.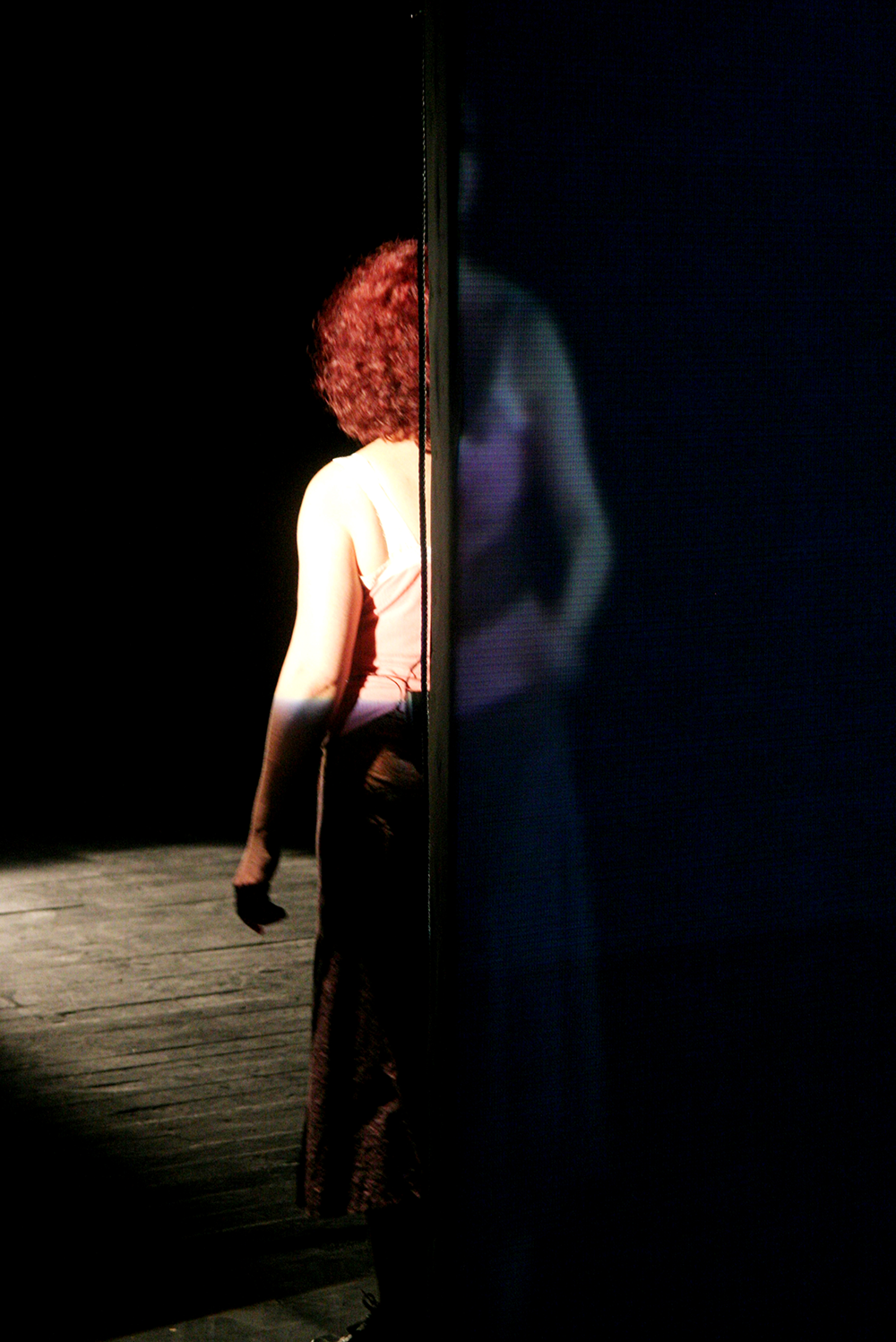 Set design and image manipulation
Samar Maakaroun
2004 / Hebbel Theater, Berlin — Premiere

Text and direction by Rabih Mroué and Lina Majdalanie (Saneh)
Cast: Rabih Mroué and Lina Majdalanie
Photography: Houssam Mchaeimch