33 RPM and a Few Seconds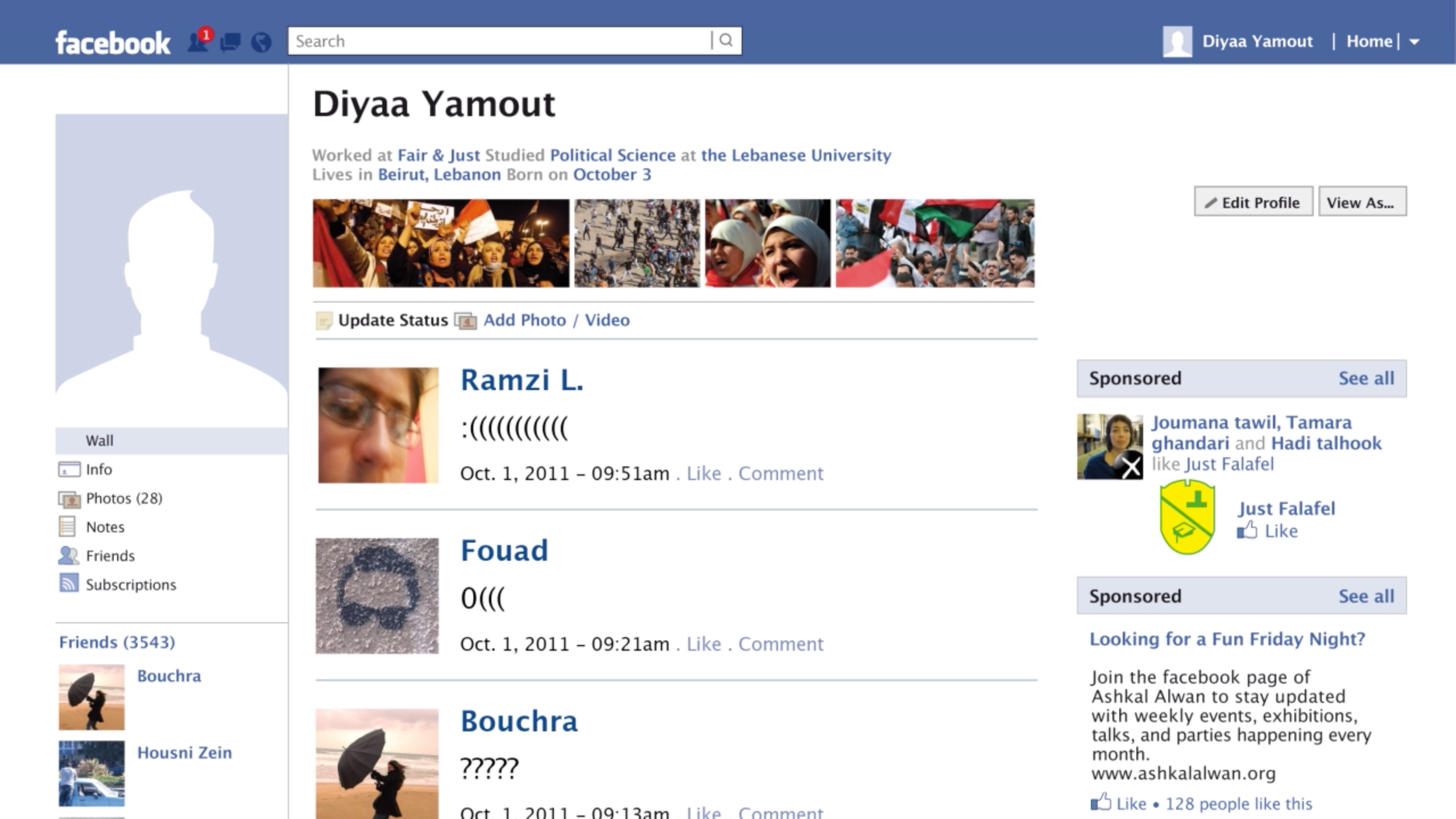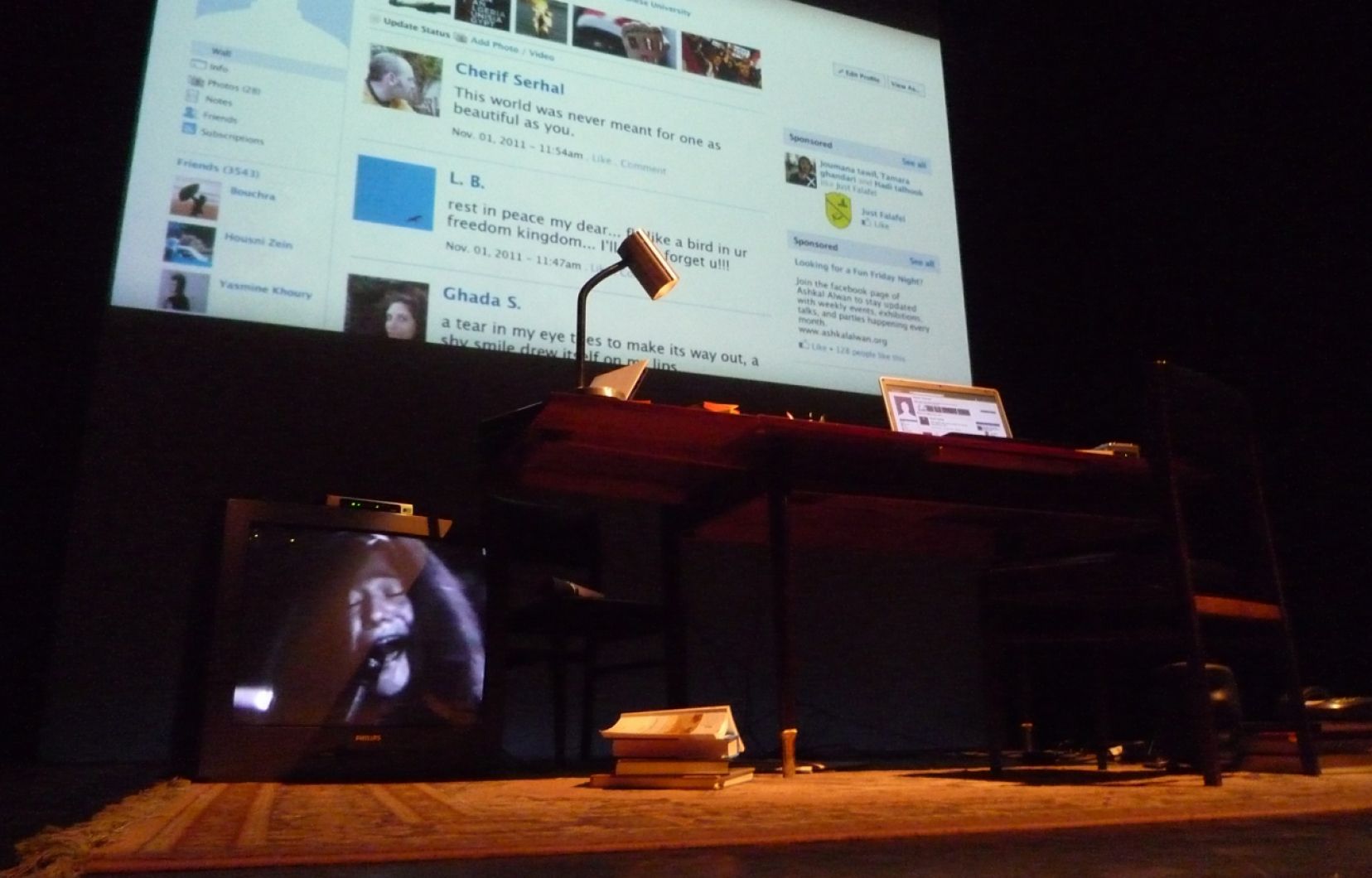 This work is inspired by the suicide of a young Lebanese activist, shortly after the Egyptian revolution, a death that shook his friends and colleagues. Is his death going to stir a Mohamed Bouazizi moment in Lebanon? Where should that story live? In the private or collective realm?
Did people try to appropriate his death for political ends? Were his reasons personal or political? Can we ever tell?
The set is a messy vintage like bedroom, with a turntable, a stack of vinyls, books, lots of books, a laptop, a fax machine, a bulky TV, a mobile phone, bits and bobs, an ashtray… and behind looms a big screen connecting the private space to the audience, broadcasting the influx of incoming messages.
Audiences enter, and the show starts with a phone ring. Electronic noises of machines, sounds, phones, social posts fill the stage. About half way through the show, the penny drops, no one is going to show up, to perform. This show is a combination of timed noises, creating the illusion of life on stage, the anticipation for something to happen, but nothing ever happens. The person is question is dead and what the audience is realises is that they are there to witness his absence. History is pieced together—never constructed, of course—from so many fragments of communication.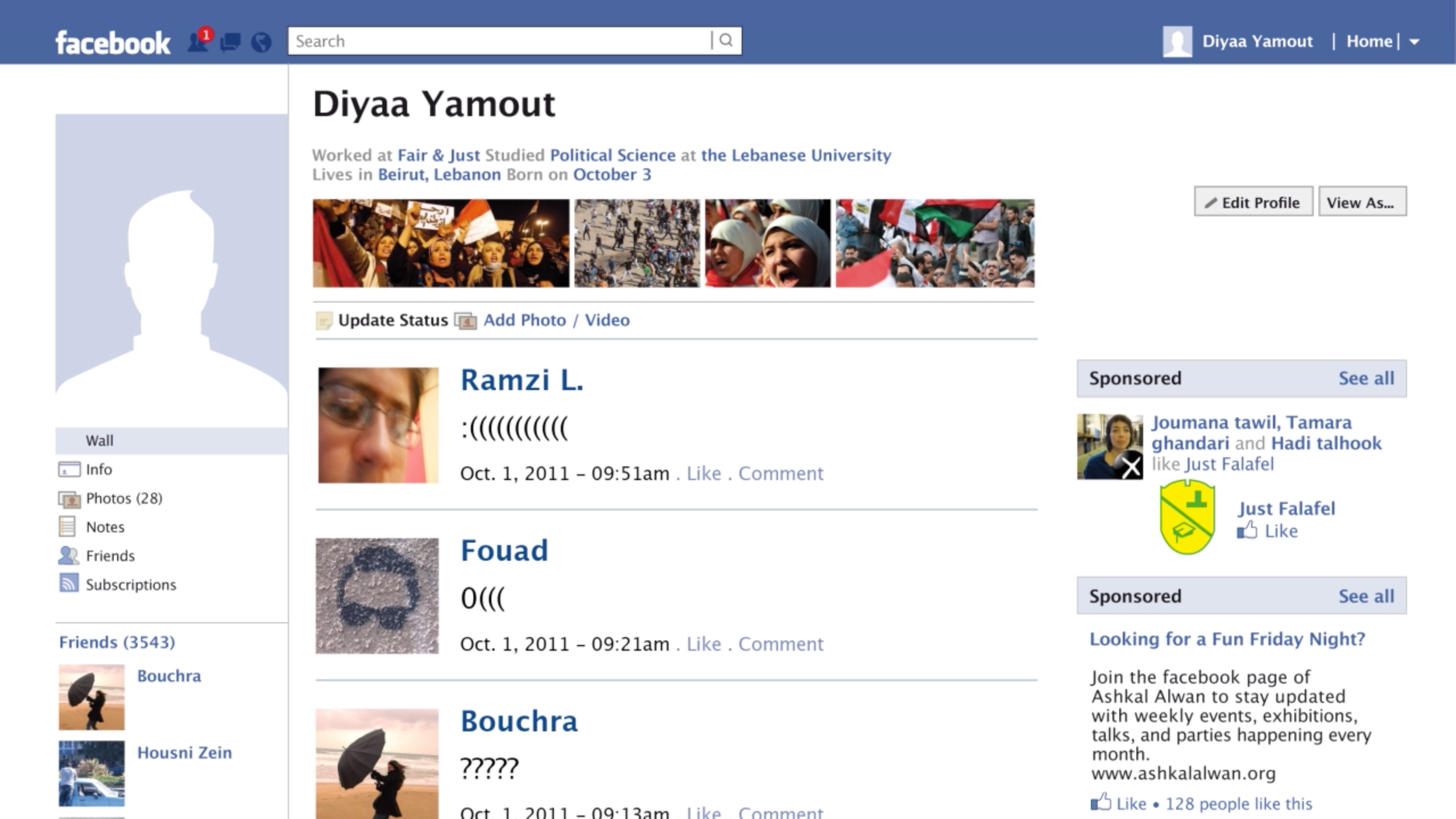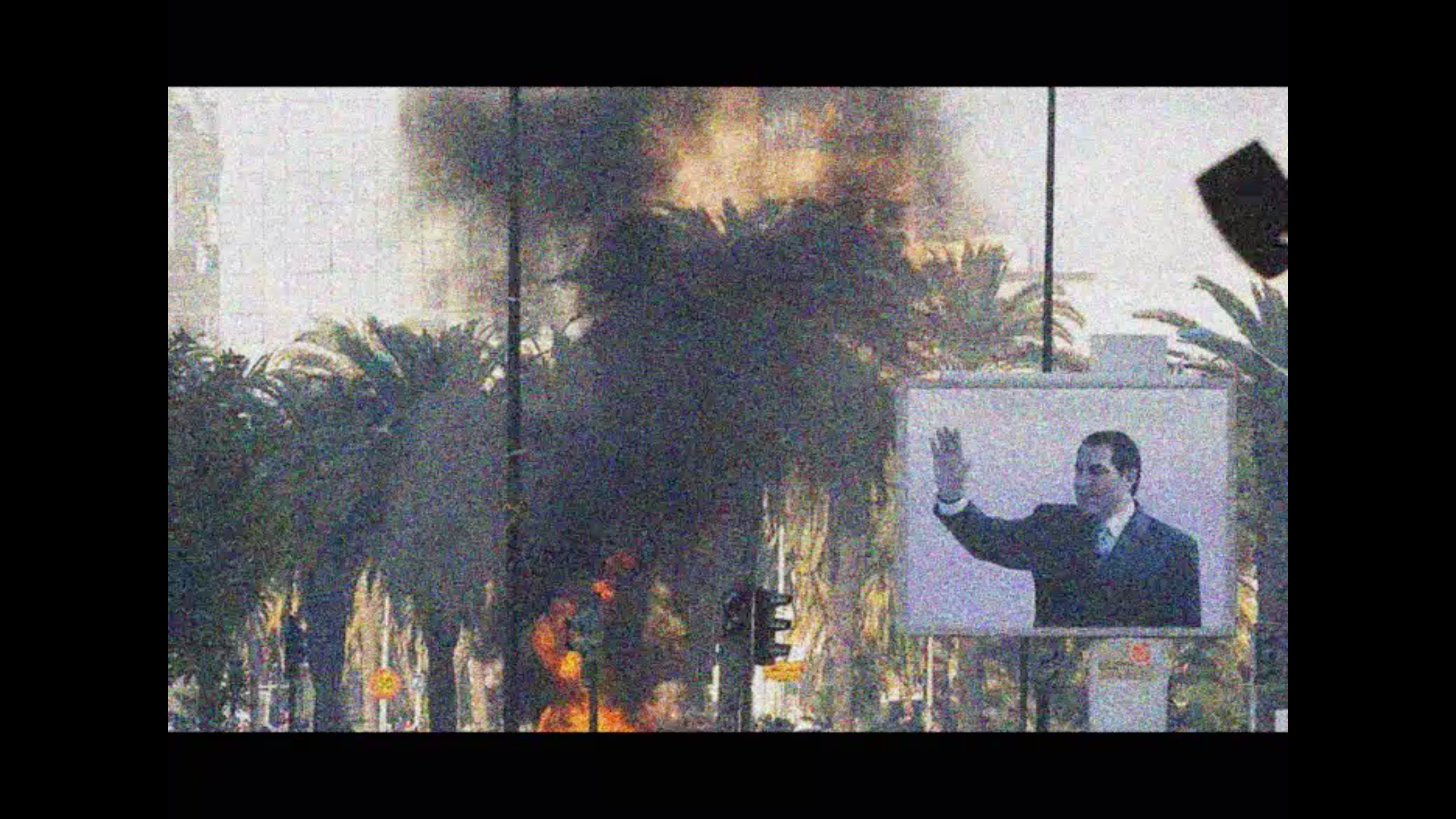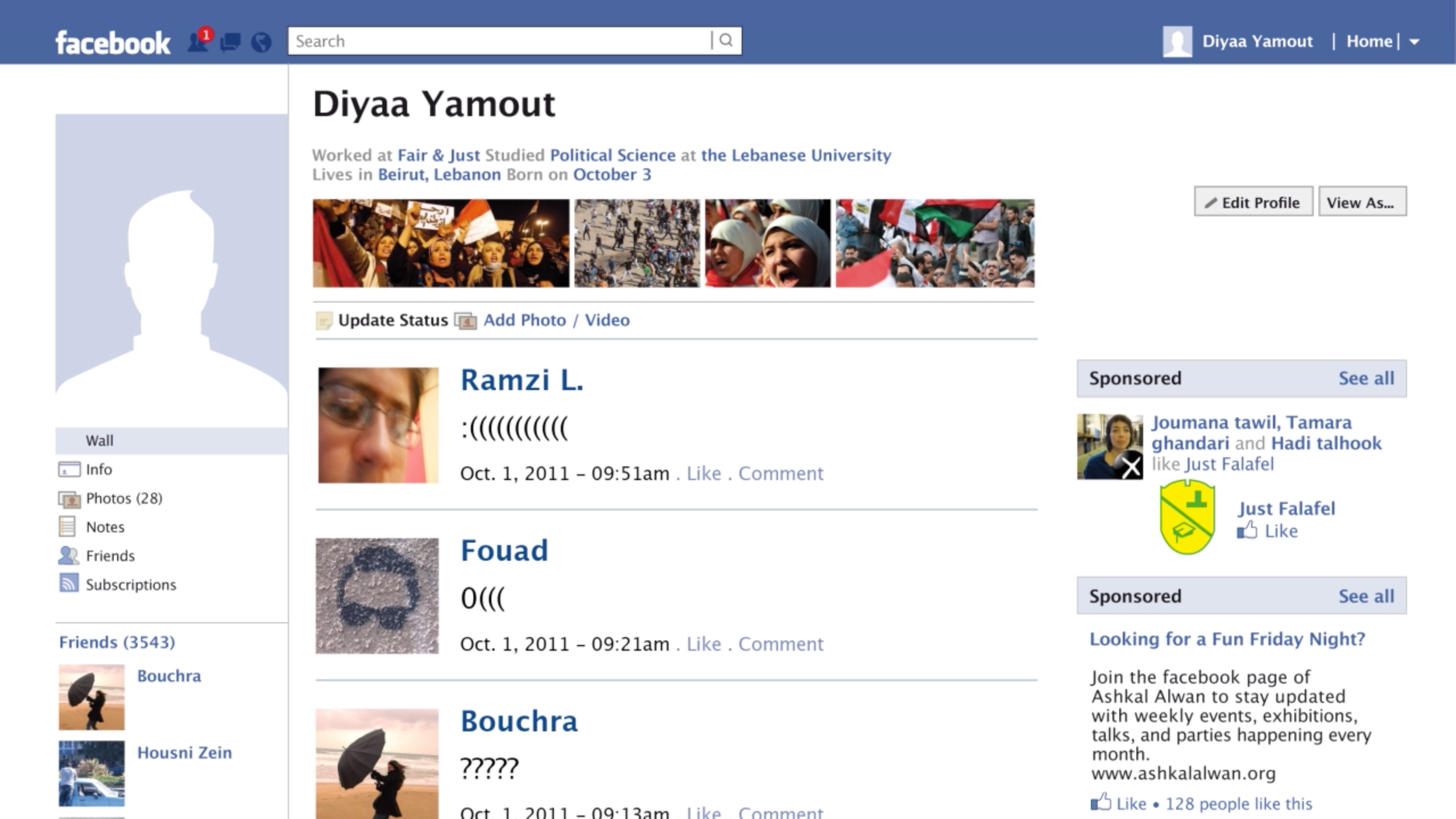 Set design, graphic and animation
Localisation in 4 languages:
Samar Maakaroun
Avignon / 2012 — Premiere

Text and direction: Rabih Mroué & Lina Saneh
Director of photography: Sarmad Louis
Assistant technical production: Thomas Köppel
Translation: Ziad Nawfal
Casting and production: Petra Serhal